Model B350A GRAVITY FEED AUTOMATIC SLICER
The BIRO Semi-Automatic Slicers are designed to provide trouble free service in a wet meat room environment. Features such as Water Resistant Motors, Electrical Components and Connections, plus Non Corrosive Metals all add to the water protection benefits of the slicer.
The B350A Automatic slicer operation provides an auto piece count selection range of 0-99 pieces with automatic shut-off. It is equipped with an adjustable ten speed motor that can be adjusted during operations while providing three stroke length options to accommodate varying product sizes.
The 13¾" (350mm) Dia. blade, common to both machines, is a Hollow Ground Alloy Steel blade. It is designed with a special step face to relieve surface friction on the products that allows for a slicing capacity of 9¼" (235mm) on round products. The thickness control allows for cuts from 0-1" (25mm) with indicator positions shown on the index knob in 1 mm increments, providing precise slice consistency.
Minimal number of removable parts allow for easy clean up while the ergonomic and easy glide carriage allows little resistance during manual slicing.
Built in safety features include: Blade protective ring guard, which prevents exposing the blade's edge when the blade cover is removed for cleaning. When the table is locked open for cleaning it prevents the thickness gauge from being opened exposing the blade edge. The remote sharpener mounts easily when needed, but is stored away from the slicer when not in use, providing added hygiene security to the slicing operation.
STANDARD FEATURES
Blade 13¾" (350mm) Hollow ground alloy steel (240 rpm) • Slice thickness adjustable 0-1" (0-25mm) • Maximum product cut, Round 9¼" (235mm) • Maximum product cut, Square 7 7/8 x 7 7/8"  (200mm x 200mm) • Maximum product cut, Rectangle 11¾ x 6" (298mm x 152mm) • Automatic spring loaded drive belt tensioning • Blade protective ring guard prevents exposed blade edge during cleaning • Tilt-away product table lockout prevents thickness gauge from opening during cleaning • Thermal overload/no volt release prevents accidental turn on after power outages • Poly groove belt drive providing optimum performance • Water resistant IP65 motor, wiring harness and electronic controls • Product fence-for use on narrow products • Stainless steel product end weight • Machine lift handle to allow cleaning table under machine • 6 ½' cord, 3 prong plug on 115V – 60 • 6 ½' cord, less plug on 220V • Detachable sharpener.
Ten adjustable speeds, Three adjustable stroke lengths, Multi-function keypad with slice counter
*D 31 ⅜"(797mm) x W 24"(610mm) x H 25 13/16"(656mm) Foot to Foot (centerline) D 21¼"(540mm) x W 15 ½"(394mm) Note: * is the depth w/ full travel of meat carriage
Wood Crated: 160 lbs (72.6kg) Approx.
Wood Crated: 33″ (838mm) x 30″ (762m) x 33″ (838mm) Approx.
Item Number     
LIT-B350A/Comfort-372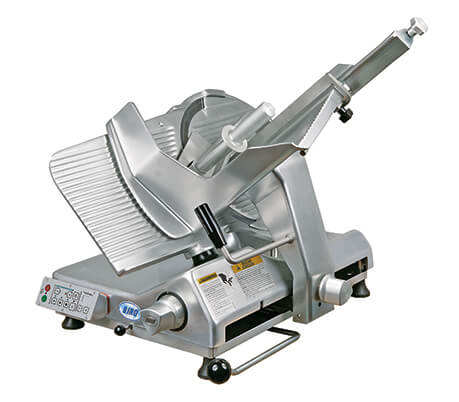 Model B350A Shown Standard.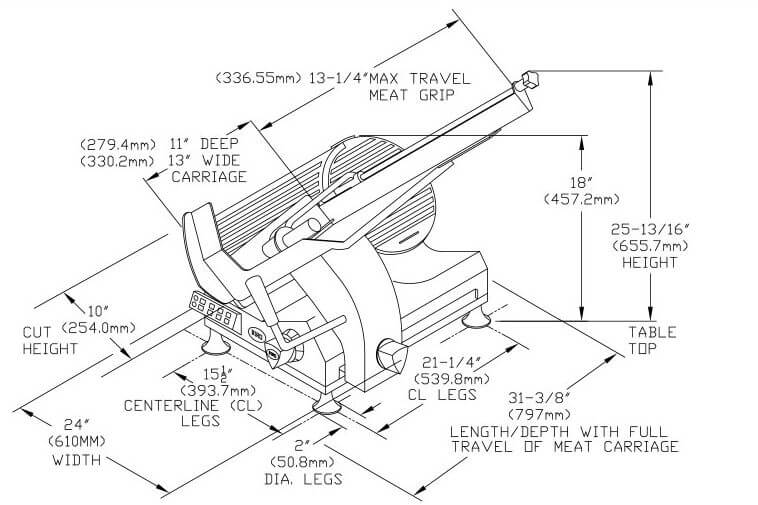 MODEL
B350A Semi-Automatic multi speed slicer
Body – Anodized polished aluminum cast with non-corrosive metal frame
IP65 ½ HP (.37kW) 115V 60hz 1ph, Internally Cooled, Water Resistant (standard, U.S. voltage), IP65 ½ HP (.37kW) 220V 60hz 1ph, Internally Cooled, Water Resistant, IP65 ½ HP (.37kW) 220V 50hz 1ph, Internally Cooled, Water Resistant
For Pricing & To Schedule Installation, Call Now.
Stalmic Distributors Inc
1268 Ga Highway 99
Townsend, GA 31331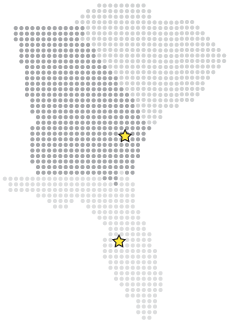 Stalmic Distributors Inc
Lakeland , FL 33801
Stalmic Distributors Inc is located in Townsend, Georgia. This organization primarily operates in the Processing and Packaging Equipment business / industry within the Wholesale Trade - Durable Goods sector.