Ishida Model Uni 5 Price Computing Scale/Printer?Color Touch Screen

The Uni-5 Series packs many features into an attractive low profile, small footprint case. The 7 inch color touch panel is easy to master. The operator display consists of windows for tare, weight, unit price and total price.
The membrane keyboard contains standard function keys and can be customized to include PLU, tare, and category presets plus a large number of specialized functions. Icons identify connectivity status, printing mode, and USB port. The programmable color touchscreen can be confi gured with three key sizes and up-to twenty presets per page.
Operators can view virtual receipts, open tickets, and totals before printing. The bright grayscale customer display can scroll and fl ash advertising messages and images. The fast and easy side-loading direct thermal printer has a variable speed and backing re-winder to quickly switch between labels and receipts.
The Ishida Uni-5 Series includes Ethernet (100Mps) for connection to PC andother scales.
Standard Features
• Large color touchscreen
• Dual-range weighing (0-15 lb x 0.005 lb/15-30 lb x 0.01 lb)
• Internal wireless communications
• Ethernet communications
• Up to 99 pages of speed keys
• Adjustable touchscreen viewing angle
• 77 tactile keys
• 4 MB of memory
• Grayscale LCD customer-side display
• Self-serve mode/operation
• 30+ selectable fixed bar code formats
• Compatible with third-party communication software, including Invatron's PLUM and ADC's InterScale
Capacity (Dual Range):
0-15 x 0.005 lb/15-30 x 0.01 lb
Display:
Operator: Color LCD, 7 in
Customer: Grayscale LCD, 7 in
Display Items:
Tare: Four-digits
Unit price: Six-digits
Weight: Five-digits
Total price: Six-digits
Preset Keys:
1980: 20 x 99 pages
Memory Capacity:
4 MB
Communications:
Static TCP/IP 10/100 Base T Ethernet
Wireless WEP/WPA/WPA2
Interface:
USB port, back-up and restore only
Platter:
15.7 in x 10.8 in (398 x 275 mm)
Print Head:
Direct thermal 2.2″ head (56mm)
Printing Speed:
3.2 /3.9 /4.7 /5.9 in/sec
(80 /100 /120 /150 mm/sec)
Label Size:
Width: 1.5-2.5 in (38-64 mm)
Length: 1.5-7.9 in (38-200 mm)
Label Roll:
Inside diameter: 1.6 in (40 mm) min
Outside diameter: 3.9 in (100 mm) max
Label Backing Paper:
Width: Up to 2.6 in (66 mm)
Power Supply:
AC100-240 V, 50/60 Hz
Power Consumption:
Stand-by: 50 W
In operation: 120 W
Classification:
NTEP CC 07-099A2, UL listed
Warranty:
One-year limited warranty
Item Number     
LIT-11-007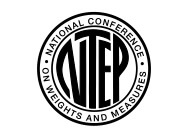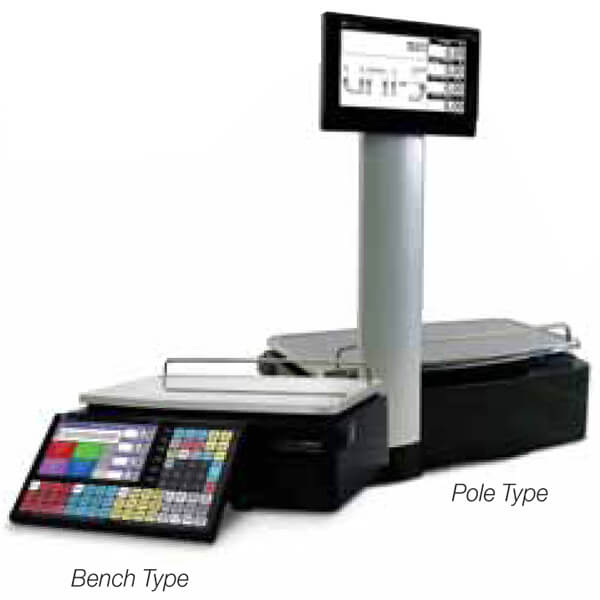 For Pricing & To Schedule Installation, Call Now.
Stalmic Distributors Inc
1268 Ga Highway 99
Townsend, GA 31331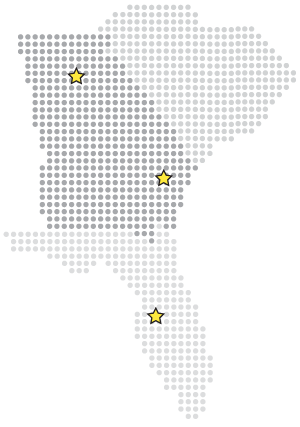 Stalmic Distributors Inc. primarily operates in the Processing and Packaging Equipment business / industry within the Wholesale Trade - Durable Goods sector.