Digi Model SM-5500 PC Based System Hanging Scale

CAPACITY
Max 30lb/15kg – Single Interval 1 / 3,000 e= .01lb/5g
Max 6 / 15kg – Multi-interval 1 / 3,0000 e= 2 / 5g
GENERAL
Power Source: AC 100 / 110 or 220 / 230 / 240 Volts (50/60 Hz) Factory Default
Operating Temperature: -10° C to +40° C
Humidity: 15% to 85% RH
Standard Interface: RS232C, Ethernet 10 / 100 Base T, USB 2.0 Host, Cash Drawer
Net Weight: 16.3kg
Dimension: 354 W x 369 D x 883 H mm
CONSOLES
Operator Display (800×600): 12.1" TFT SVGA with Resistive Touch Panel
Customer Display (800×600): 12.1" TFT SVGA
Display Resolution: 1 / 3,000
CPU: Dual Core 1.2GHz
Memory: Factory default 1GB DDRAM / SD Card 8GB
PRINTERS & LABELS
Label Size (mm): 20-60mm W x 20-240mm L
Label/Receipt Roll Diameter: 105mm (max)
Paper Width: 60mm (max)
Printing Speed: Up to 150mm/second*
Print Resolution: 200dpi
Max Print Length: 240mm
OPTIONS (EC)

Electronic Display
Attractive and informative electronic displays provide seamless updating of product information with every scale database change.
Integrated Queue & Collection System
Directing customers to available counters dramatically improves customer convenience and reduces walk-away and waiting time.
*To achieve maximum print speed, high sensitivity thermal paper is necessary.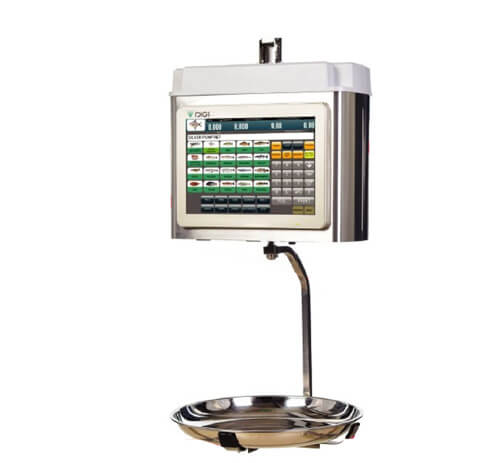 For Pricing & To Schedule Installation, Call Now.
Stalmic Distributors Inc
1268 Ga Highway 99
Townsend, GA 31331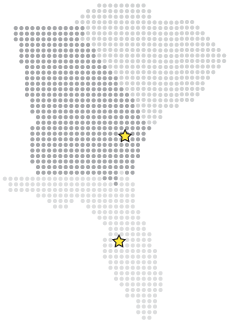 Stalmic Distributors Inc
Lakeland , FL 33801
Stalmic Distributors Inc is located in Townsend, Georgia. This organization primarily operates in the Processing and Packaging Equipment business / industry within the Wholesale Trade - Durable Goods sector.