Digi Model SM-5500 PC Based System Hanging Scale

CAPACITY
Max 30lb/15kg – Single Interval 1 / 3,000 e= .01lb/5g
Max 6 / 15kg – Multi-interval 1 / 3,0000 e= 2 / 5g
GENERAL
Power Source: AC 100 / 110 or 220 / 230 / 240 Volts (50/60 Hz) Factory Default
Operating Temperature: -10° C to +40° C
Humidity: 15% to 85% RH
Standard Interface: RS232C, Ethernet 10 / 100 Base T, USB 2.0 Host, Cash Drawer
Net Weight: 16.3kg
Dimension: 354 W x 369 D x 883 H mm
CONSOLES
Operator Display (800x600): 12.1" TFT SVGA with Resistive Touch Panel
Customer Display (800x600): 12.1" TFT SVGA
Display Resolution: 1 / 3,000
CPU: Dual Core 1.2GHz
Memory: Factory default 1GB DDRAM / SD Card 8GB
PRINTERS & LABELS
Label Size (mm): 20-60mm W x 20-240mm L
Label/Receipt Roll Diameter: 105mm (max)
Paper Width: 60mm (max)
Printing Speed: Up to 150mm/second*
Print Resolution: 200dpi
Max Print Length: 240mm
OPTIONS (EC)

Electronic Display
Attractive and informative electronic displays provide seamless updating of product information with every scale database change.
Integrated Queue & Collection System
Directing customers to available counters dramatically improves customer convenience and reduces walk-away and waiting time.
*To achieve maximum print speed, high sensitivity thermal paper is necessary.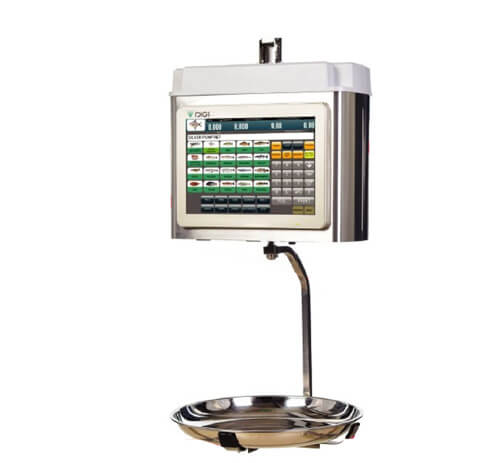 Browse Our Full Shop
We are committed to providing our equipment customers with reliable service for the machines purchased through our distribution network.
Stalmic Distributors Inc
1268 Ga Highway 99
Townsend, GA 31331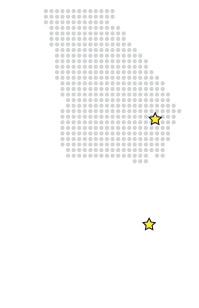 Stalmic Distributors Inc
Lakeland , FL 33801
Stalmic Distributors Inc is located in Townsend, Georgia. This organization primarily operates in the Processing and Packaging Equipment business / industry within the Wholesale Trade - Durable Goods sector.