Digi Model SM-5100 Service Scale Printer

INTERACTIVE CUSTOMER DISPLAY
Large and clear display. Alpha-Numeric Display with Scrolling Message Operator display panel can be adjusted to fit operators viewing preference.
EASY CASSETTE LOADING
Front loading label Mechanism and large label roll for more efficient packaging.
LABEL FORMAT FLEXIBILITY
Flexible Label formatting with full graphics capability; 99 programmable formats; Capable of full ingredients and cooking instructions. Over 6,000 PLU's without ingredients.
COMMUNICATION
Sates of the art communications with TCP/IP built in Standard.
GENERAL
Power source: AC 100/110 Volts (50/60 Hz) Factory Default
Dimensions: 14.8" (W) x 17.5" (D) x 5.75" (H)
Net Weight Approx.: 25-35lbs
Operation Humidity: 15% – 85% RH Non-Condensation
Operating Temperature: -10° C to +40° C
CONSOLES
Operator Display: 32 x 202 full for matrix LCD with Back-light, Top Row: 5 x 10 Dots/Character,
Bottom Row: 7 x 12 Dots/Character,   Panel +/- 30 degree left & right 90 degree up & down
Customer Display: 32 x 202 full dot matrix, Green LCD Display
Memory: 2 MB Standard Memory, 4MB optional
Interface: RS232C, Ethernet (Standard)
Display Resolution: 1/3,000
Number of Preset: 32 Preset Keys
PRINTER & LABELS
Print Method: Direct Thermal Printing
Print Resolution: 200 dpi
Printing Width: 30-60mm (1.18 – 2.36")
Printing Length: 28-220mm (1.1-8.66")
Print Speed: 80mm/sec (Label)
60mm/sec(Receipt)
Label Roll Diameter: Max. 125mm (4.92")
WEIGHTING
Capacity: Max 30lb/15kg
Single Interval 1 / 3,000 e= .01lb/5g
OPTIONS
Wireless LAN I/F (IEEE802.11 b/g)
Factory Option: Liner Less Printer with Auto-Cutter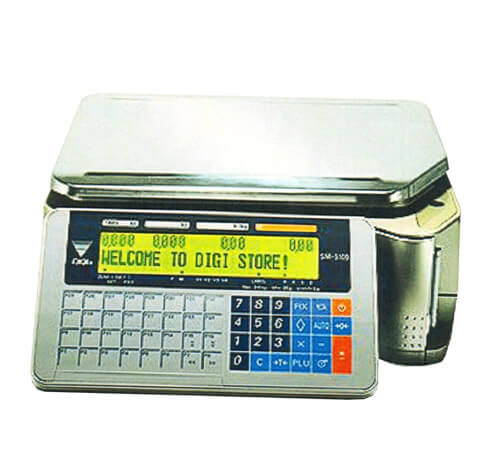 For Pricing & To Schedule Installation, Call Now.
Stalmic Distributors Inc
1268 Ga Highway 99
Townsend, GA 31331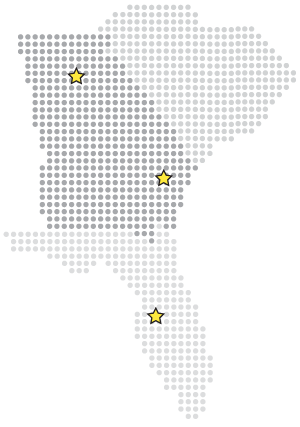 Stalmic Distributors Inc. primarily operates in the Processing and Packaging Equipment business / industry within the Wholesale Trade - Durable Goods sector.