The compact dicing and strip cutting machine opens up a broad spectrum of slicing and grating possibilities. The spacious cutting chamber (96 x 96 x 300 mm / 3 4/5" x 3 4/5" x 11 4/5", H x B x L) enables the product to be loaded easily without the inconvenience of pre-cutting.
The unique dual-stroke, two-part grid system facilitates precise dicing and strip cutting of the most delicate products by providing twice the normal cutting length at reduced cutting pressure.
Wide range of application options. Meat, sausage, bacon, and ham can be diced just as easily as vegetables, cheese, fruit or fish.
Inconvenient pre-cutting of the products is a thing of the past thanks to the spacious cutting chamber
Optimum product compression as a result of the automatic pre-compression system
The compact and space-saving design is perfectly suited for the needs of small businesses
Gentle cut of delicate products as a result of the dualstroke technology: It provides dual cutting lengths at a reduced cutting pressure.
The "click & go" quick change gridset system ensures that the grids can be exchanged in a matter of seconds if they need to be replaced or cleaned.
Different cube sizes are possible due to various gridsets. The smallest cube size is 4 mm.
MAX OUTPUT T/H (Theoretical Maximum Value)
0.8; 1,764lb
MAX CUT-OFF LENGTH
1/5" – 1 3/10" / 0.5–32mm
LENGTH x WIDTH x HEIGHT
35 4/5" x 24 1/2" x 41 3/10" / 909 x 748 x 1,050mm
GRIDSETS
1/5"; 1/4"; 3/10"; 2/5"; 1/2"; 3/5"; 4/5"; 9/10"; 11/4"; 14/5"; 34/5"
4/5/6/8/10/12/14/16/20/24/32/48/96mm
WEIGHT
Approx. 381lb; 173kg
PRODUCT SPECIFIC ACCESSORIES
ON REQUEST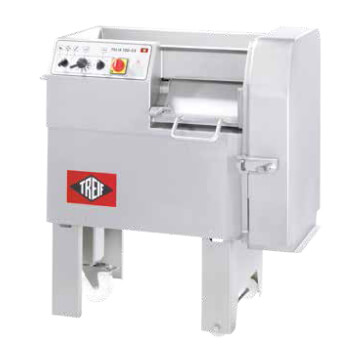 Felix Dicer & Strip Slicer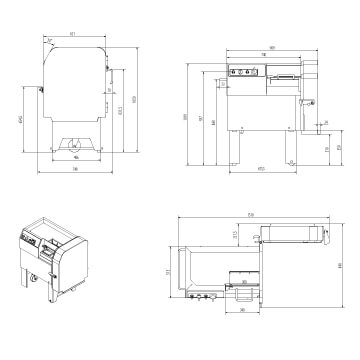 For Pricing & To Schedule Installation, Call Now.
Stalmic Distributors Inc
1268 Ga Highway 99
Townsend, GA 31331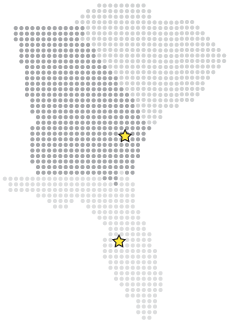 Stalmic Distributors Inc
Lakeland , FL 33801
Stalmic Distributors Inc is located in Townsend, Georgia. This organization primarily operates in the Processing and Packaging Equipment business / industry within the Wholesale Trade - Durable Goods sector.